Case Manager for Lawyers
START YOUR DAY – When you open CaseManager, you see an overview of your month, with the day's Events and Tasks to the right.

YOUR CASE INFORMATION IS RIGHT IN FRONT OF YOU – Each case/matter has this dashboard, your case information neatly organized, ready for review and work.

EASY BILLING – When an Event or Task is complete, click "Send to Time & Expenses" to place it directly in your list of billable items.
Have you been managing your practice with unintegrated independent applications that often do not work well together? Now, without spending an arm and a leg, you download an application that pulls together the primary elements of your practice.
Calendar
The way you like it–informative and fast.
Contacts
Associated with by Case, or in the global list. Email with a click.
Notes
You'll never lose something your client said or something that came to unexpectedly. Put them in with speech, keyboard, or even your finger.
Events
Your metings, court dates and deadlines where you can't forget them.
Documents
Associate documents of any type with your client–view them in their native app on any device.
Tasks
Write your to-dos once–use in global list or associated with your client.
Time & Expenses
No one likes this so we make it just the minimum number of clicks from work done to the invoice attached to an email (or pdf).
Facts
Insert case facts in any order and CaseManager lines them up chronologically. Great for fact-full cases.
Save Time & Tidy Your Desk
Keep track of everything important to your business easily and anywhere.
Make Your Life Easier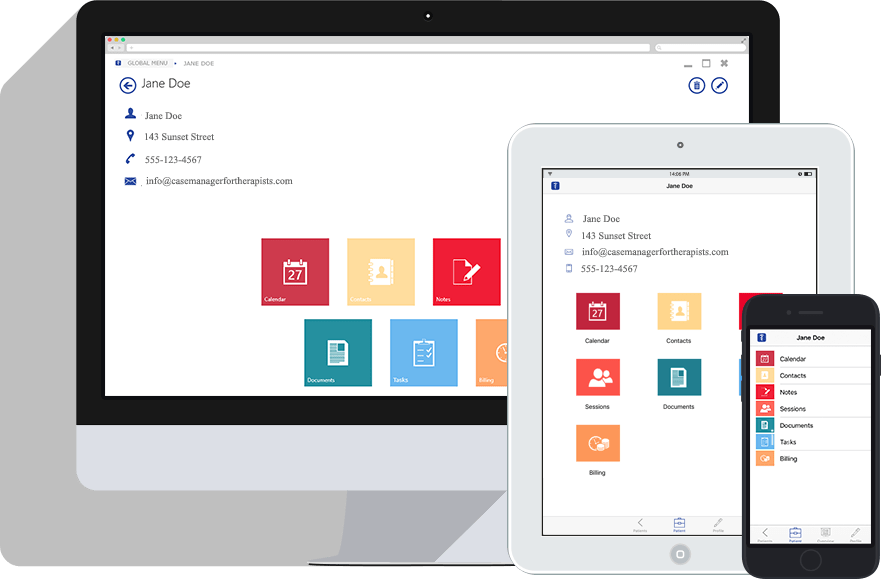 "I have found CaseManager to be very functional and intuitive. The learning curve is not steep."
"CaseManager is a simple and easy-to-use solution."
"… for easy, intuitive practice management at an affordable, fixed price, CaseManager will get the job done."
"The application is aces…"